Verona Growth – way of predicting the future
24.09.2020
Did you know that at Verona Growth we screen over 15 000 growth companies yearly, forecasting the future for our clients? By looking at the growth company landscape, we identify what are the new technologies and business models that will disrupt the future. Kaisa Savonius, one of our growth analysts, gives a sneak peak to her job and reveals her recent favourites from the growth company landscape.
Written by:
Kaisa Savonius, Growth Analyst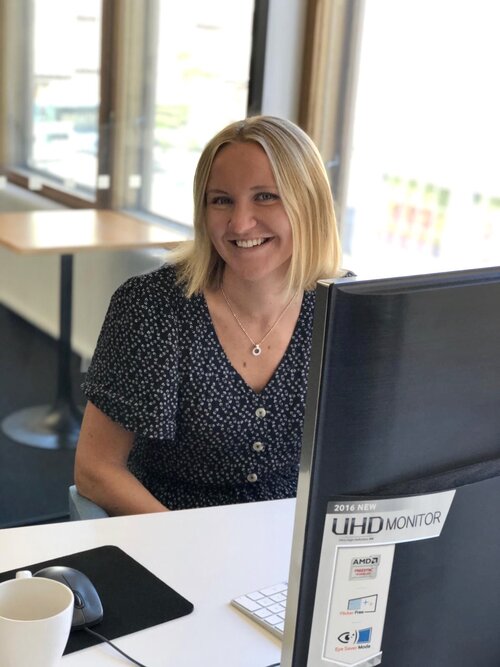 The other day my 8-year old niece asked me what I do for work. I tried to come up with the simplest answer, so I said; I try to predict the future.
I might be exaggerating a little, but personally I believe that the best way to predict what will happen next in a specific industry is by looking at the growth company landscape. On a yearly basis, I go through around 5 000 growth companies globally in order to help our customers understand what their existing business area, or the area they would like to enter, might look like in a few years.
By scouting the growth company landscape, I almost daily get to witness companies that have been able to create a novel way of solving a traditional customer problem or have created a solution for a previously unidentifiedneed. One of the themes that keeps standing out among the growth companies is making an impact, whether it is a social or environmental impact.
Here are some of my most recent favourites from the growth company landscape:
Tibber
Making electricity green and fun
Tibber supports households' transition to green energy and reduces total electricity usage by offering an automated way for consumers to buy and consume energy. Tibber's technology buys green local energy automatically when the price is at its cheapest, and optimises electricity usage at home by controlling several electrical devices digitally.
What I particularly like about Tibber is how it makes electricity usage and saving interesting for the consumer by providing the homeowner an app, into which third party electronic devices can be connected and their consumption optimised by for example timing their usage at times when electricity price is lower.
More about Tibber: https://tibber.com/
Gubbe
Preventing loneliness by connecting elderly people with students
Gubbe is a company that I've been following for a long time. This company has created such a meaningful service that prevents social exclusion, loneliness and brings two generations closer together. Gubbe connects elderly people, who need companionship with students looking for meaningful work. The service is available in all parts of Finland, which makes it a perfect opportunity for a family member who cares for the elderly's health, but lives far away.
Every elderly is appointed an own "Gubbe" who visits them on a regular basis. The visit might include a cup of coffee, a stroll down the street or some help with cleaning or other chores at home. During the lockdown this spring, Gubbe pivoted their service to contactless grocery delivery for the elderly, all over Finland, within a few days' notice.
More about Gubbe: https://www.gubbe.io/
Altum Technologies
Environmentally friendly industrial cleaning by using ultrasound
Altum Technologies has invented a unique technology for cleaning industrial equipment such as tanks, reactors and pipes with the help of power ultrasound, which is installed externally on the equipment. According to Altum, their technology is capable of removing almost any dirt such as chemical fouling, mineral scaling and biofouling. As far as I know, this solution is one of a kind!
Altum's solution has many benefits compared to other more traditional cleaning techniques; it can be used without disassembling any equipment or stopping the production, saving manufacturing companies both money and time. It doesn't include any hazardous substances, making it a more environmentally friendly option to chemical cleaning.
More about Altum Technologies: https://www.altumtechnologies.com/
Luko
Home insurance re-invented
Digitalisation has reached the insurance industry later than other sectors. At least for me, trying to find out what the insurance actually covers is often made almost impossible. Luckily, there are several growth companies taking a different approach to insurance, and one of them is the home insurance company Luko.
Luko offers a transparent payment and giveback program with easily understandable terms & conditions and fast coverage and payments. In addition, Luko is taking a proactive approach for preventing accidents from happening by using smart home devices. Through Luko, the household owner is also able to easily reserve a handyman for fixing a broken pipe or lock.
More about Luko: https://www.luko.eu/en/
Madaster
Transforming waste into resources by giving it an identity
Recycling and reuse is still in its infancy within the construction industry. For example in the demolition of a building, the building materia is often seen as waste. However, used building material is in fact very valuable and can be used again and again – at least if you know what the materia contains, where it is located and in what quantities and dimensions it is available.
This is exactly what the company Madaster is doing; they are creating so called material passports for buildings, where each construction material and component is given an identity, thus creating a financial value to the materials. Ideally, if every building would be assigned a material passport, it would give an overview of what materials are available in certain areas, which could then be taken into account while planning new construction projects.
More about Madaster: https://www.madaster.com/en
If you would like to understand where your industry is heading, contact us and let's scope the screening according to your needs!